Please make a tax deductible contribution to support the Elliot Institute work, including this project.
1. Donate by Phone
With your credit card (Visa, MasterCard, or Discover), your donation arrives rapidly, although merchant processing reduces your contribution by fees of 2-6%.

Call (217) 525-8202
9 a.m. to 5 p.m., Central Time, Monday through Friday


2. Donate by Check
Mail us a check. Maximizes your contribution because there are no fees. But it does take a bit longer and you pay the postage.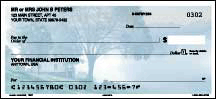 Mail To:
Elliot Institute
PO Box 7348
Springfield, IL 62791-7348


3. PayPal Credit Card Donation
PayPal will process your credit card at fees higher than if you call us to make the donation (option 1), but this may be most convenient to you. Fees will reduce your donation by 2.9% plus $0.30 per transaction.

Question or difficulty??
Elliot Institute
PO Box 7348
Springfield, IL 62791-7348
+1 217 525 8202
---
Stay Informed by Join our E-Mail List
The Elliot Institute for Social Sciences Research is a 501(c)3 organization engaged in research and educational activities related to the effects of eugenics, abortion, population control, and sexual attitudes and practices on individuals and society at large. We are particularly well known for our work in the field of research and education related to the negative physical and psychological effects associated with abortion.